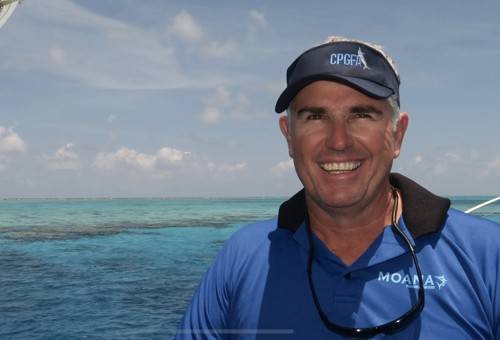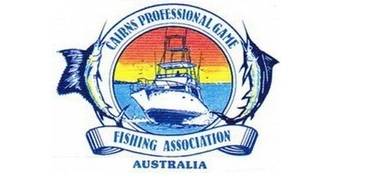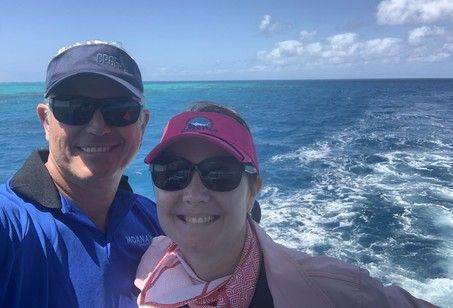 "Looking forward to helping you enjoy some Fantastic Fishing on the Great Barrier Reef"
BIG FISH DOWN UNDER Fishing Charters Cairns, is owned and operated by Daniel McCarthy, a Cairns local for 38yrs. Daniel captains the Moana III, 47 ft Luxury Private Charter Boat.
Daniel has a serious extreme fishing addiction!
Qualified as a Master Class IV Captain and MED II (engineering), Daniel McCarthy has been fishing since almost before he could walk and skippering sportsfishing and marlin boats since the age of 21, 1st taking the wheel 30 years ago!
He has extensive knowledge of the fishing waters around Cairns, Coral Sea, Cape York, Gulf of Carpentaria and New Guinea for black marlin fishing, sports fishing, reef and deep sea fishing.
As former President Cairns Professional Game Fishing Association for 11 years, Daniel, his crew and the members of the Association are committed to conservation of a clean ocean environment and continue to lead the world in tag and release Game Fishing.

Some of Captain Dan & the Moana's team achievement's in recent years include:

2004 - Lizard Island Giant Black Marlin Classic Winner of the Biggest Marlin, Angler Kirill Kulazhko. last Marlin ever to be weighed at Lizard Island.
2004 Weighed Biggest Marlin for the fleet for the season 1072lb.
2005 Weighed second biggest Marlin for the fleet for the season 1051lbs ( caught on a lure )
2004-2010.Several day prizes for most marlin tagged in Lizard island Classic.
2007 tagged Biggest Marlin I have ever seen, too wild to take it ( on a lure in Coral Sea)
2008 Tagged a Giant Blue Marlin est 1200lb plus ( out wide in the Coral Sea, on a lure)
2009 Runner up Innisfail Light tackle tournament.
2009 Weighed Biggest Marlin for the fleet for the season 1140lb, (caught on a lure in the Coral Sea)
this was also the Biggest Marlin weighed for the fleet for the season
2010 Winner over 7m Innisfail Light tackle Tournament.
2010 Champion Team & Champion Boat Heavy tackle PNG National Titles, Lae.
2011 Caught our 5th Grander Marlin on a Lure, est 1050lb, Coral Sea
2011 13 marlin over 900lbs for the season
2012 Champion Female Angler, Annalisa Aspen, PNG National Titles, Rabaul.
2012 Satalite tag 1200lb Black Marlin
2013 Satalite tag another Grander Black Marlin
2013 Runner up Lizard Island Black Marlin Classic
2014 4 huge marlin well over the magic1000lbs , along with many more medium sized fish to 800lb, all released.
2015 lots of big marlin including an enormous monster sized one , 2ng Biggest we've ever caught. Can't put a weight estimate on it. XXOS size
2016 chairman of the 50th Anniversary Tournament to celebrate the 50th anniversary of the 1st 1000lb marlin caught in Cairns
2017 Australian record Blue marlin 871lb caught on a lure out in the Coral Sea. several huge Black marlin released.
2018 numerous marlin over 900lbs.
2019 3 Grander Marlin in a single day. 5 Granders for the week. Several more huge fish including 2 over 12200lbs. incredible season
2020 late start and reduced charters days due to covid. 2nd day of fishing caught and released 1100lb Black Marlin

Share Daniel's expertise, experience and passion for this sensational part of the world.
Come and join Daniel and the crew of Big Fish Down Under aboard Moana III for the ultimate fishing journey in the best private charter boat style.

Big Fish Down Under also specializes in Game Fishing, Private Scuba Diving on the outer edges of the Great Barrier Reef, Snorkeling Charters, Honeymoon Getaways, Luxury Day Cruising, Corporate Functions and Remote Expeditions to areas of Cape York Peninsula, Princess Charlotte Bay, Far Northern Queensland Coast, and the Gulf of Carpentaria.